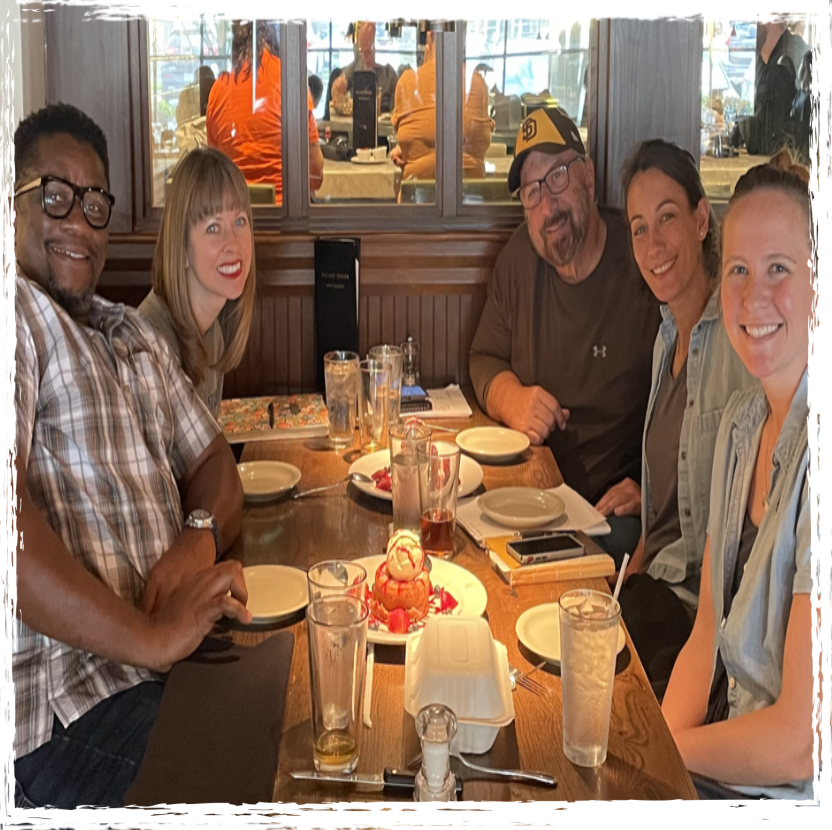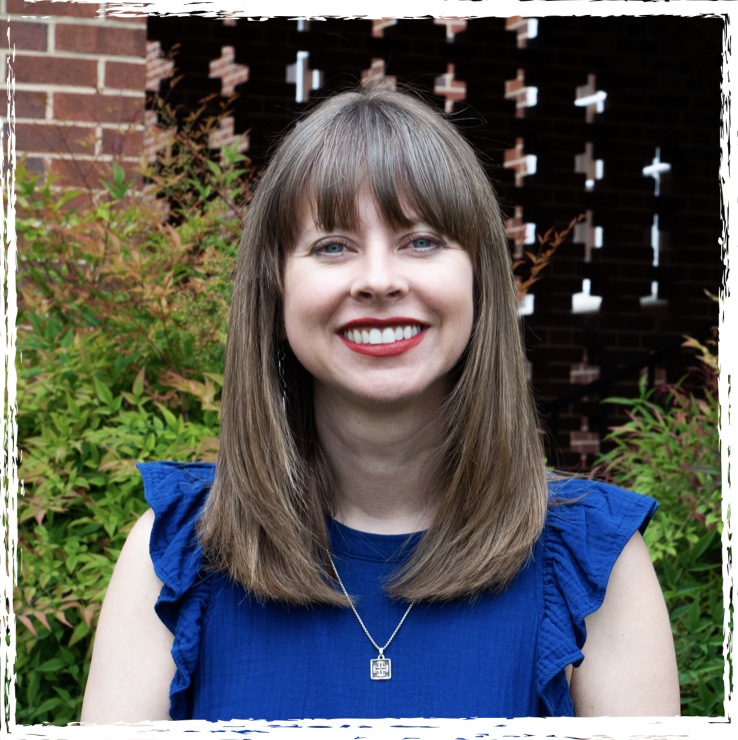 Kari Baumann (she/her), Pastor to Children and Families
Kari and her family have been at College Park since 2003 and she has been on staff since 2022. She and her husband Mike and son Atticus live here in Greensboro. Before joining the ministry team at College Park, Kari worked for Guilford County School as a school librarian. She has a Business Administration Degree and an Master of Library and Information Science Degree from UNCG and a Master of Divinity Degree from Wake Forest University School of Divinity. She works closely with our Children's Ministry Team to create and offer meaningful, faith-based opportunities for the children and families at College Park. In whatever free time she has left, Kari loves to read, take walks at Hamilton Lakes park, and attend concerts and live theater.
Email: kari.baumann@gmail.com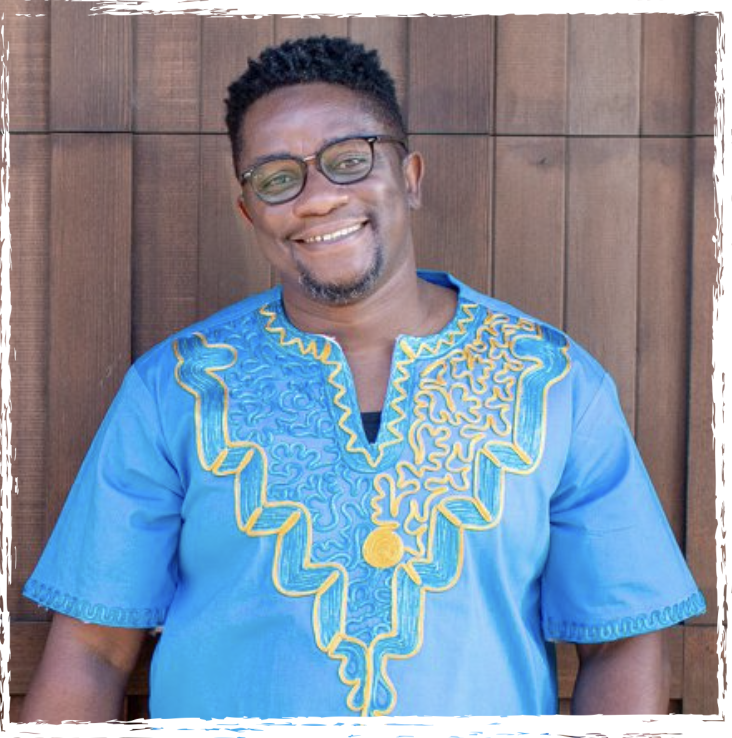 James Blay (he/him), Coordinator of Missions and Community
James has been on the ministry team at College Park since 2018. James works closely with our Missions Committee to build partnerships in Greensboro and abroad that allow College Park to embrace others and extend grace in the ways God is calling us.
Rev James Blay is a graduate of McAfee School of Divinity with a Master of Divinity Degree. He is a native of Liberia where he last served as Vice President of Administration at the Liberia Baptist Theological Seminary. James is married to Allison Wray Blay and they live together with their beloved golden doodle, Benny.
Email: jamesblay79@gmail.com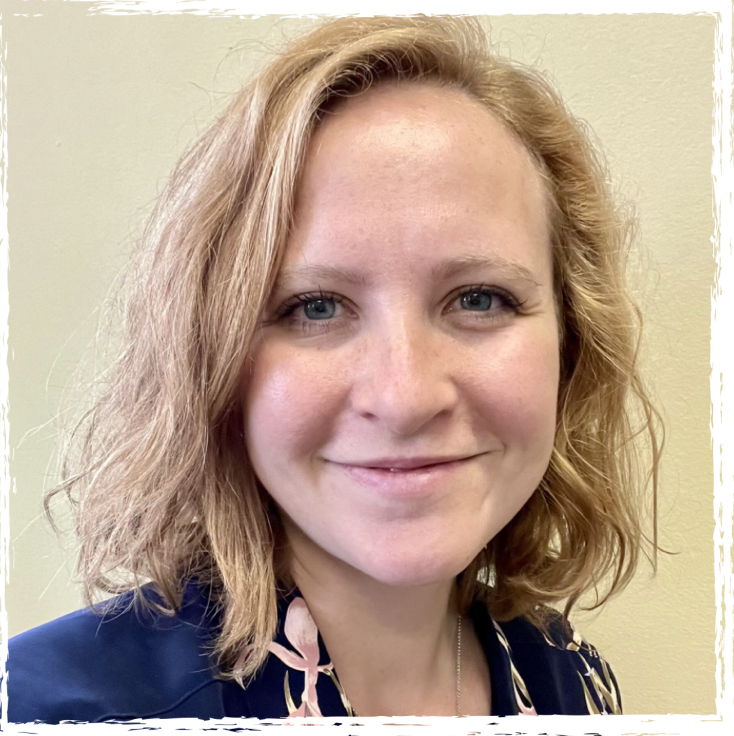 Elizabeth Guthmann (they/them), Interim Pastor of Music
Elizabeth has been on the ministry team at College Park since 2020.
Elizabeth has been involved in ministry almost their whole life and deeply believes in the ability that the Church has to shape our communities and demonstrate the love of God to people. Elizabeth has two little kids, Whittaker and Tucker, and a big family spread out all over the country. They love to camp and hike and are a passionate builder, woodworker, seamstress, and musician. In their free time they work on camper renovations! If you want to connect with Elizabeth about helping out with music at CP, or just want a hiking buddy, feel free to reach out.
Email: musicatcp@gmail.com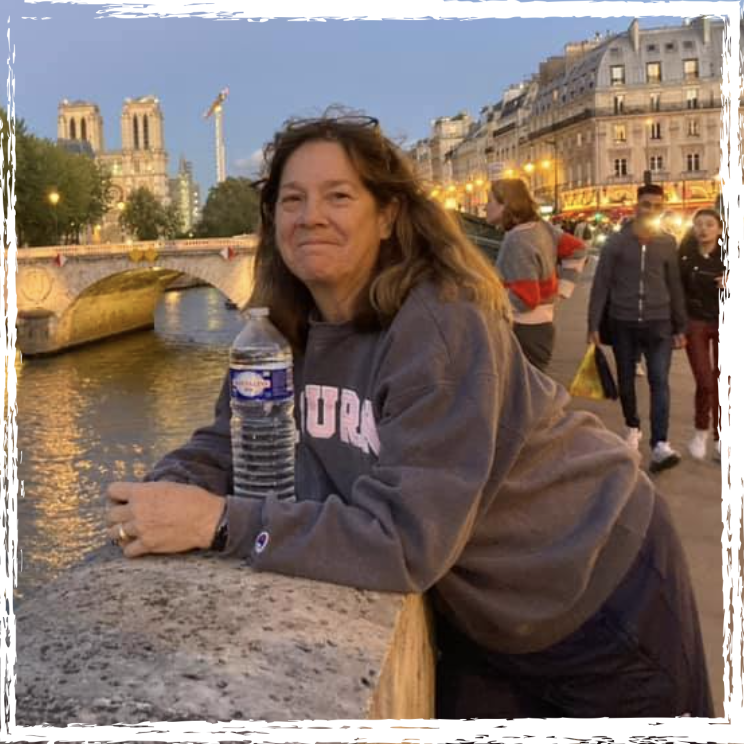 Tammy Shaney – Building and Grounds Caretaker
Tammy Shaney is the Building and Grounds Chair here at College Park. She is married to Lauren Grubbs-Shaney and has two children, Ryan and Jacob. She loves that there are no preconceived roles at CP and that she has as equal of an opportunity to unstop a toilet as any man here. Tammy loves to cook, travel, and read, and her family loves to camp and be outdoors.
Email: tammyshaney@gmail.com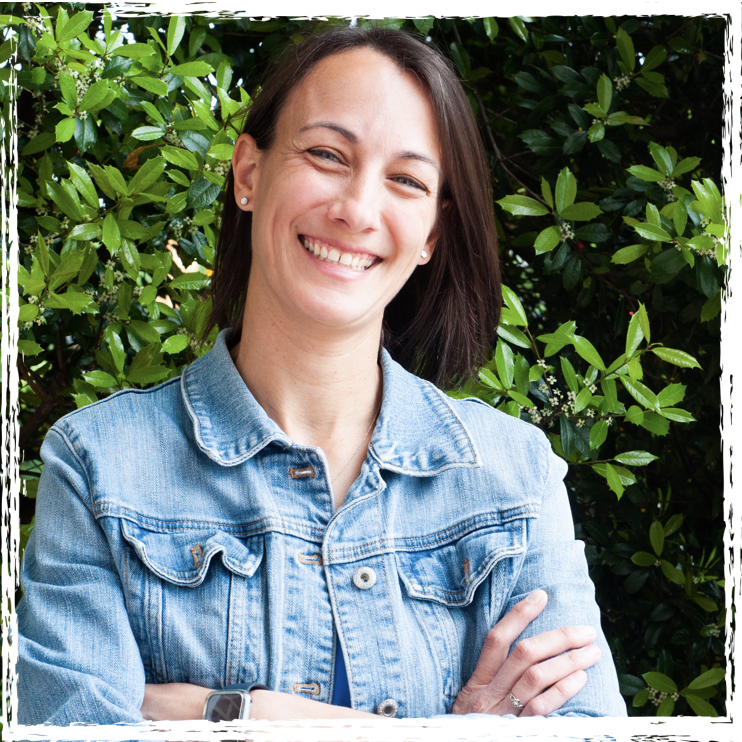 Lin Story-Bunce (she/her), Pastor of Worship and Faith Development
Lin Story-Bunce has served as one of the pastors of the College Park community since 2009. Lin is a native of Lexington, NC, where her family still calls home. She earned a B.S. in Math Education from Campbell University (which she never uses) and a Master of Divinity degree from Wake Forest University School of Divinity. A lifelong athlete, Lin played soccer in college for the Fighting Camels. She is married to Caryanne Story-Bunce who is an educator in Greensboro. Together, Lin and Caryanne enjoy trying to keep up with their children, Loukas, Maryn, Rya, and Paxton, and two energetic pups, Wake and Parker. Lin is a teacher, preacher, dreamer and procrastinator who, if you ask our youth, has a knack for trying to do way too many things in far too little time.
Email: linbunce@gmail.com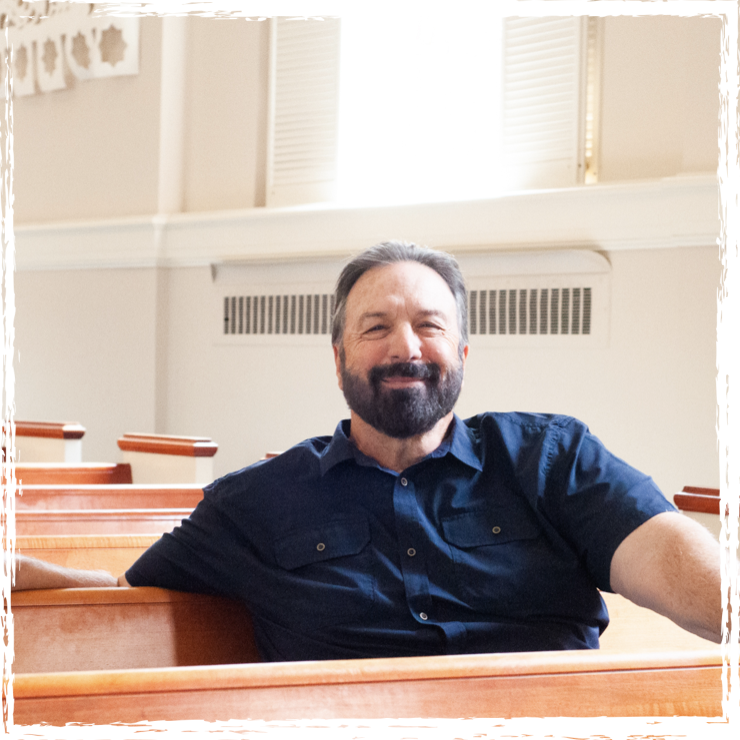 Michael Usey (he/him), Pastor
Michael Usey has been the lead pastor at College Park since 1994. The child of a school teacher and a Navy aviator, he is a complex mixture of both parents. Raised in San Diego, he remains part of the Friar Faithful, a Padres fan, favoring their Taco Bell brown uniforms. He has degrees from Baylor, Southern seminary, Emory, and BTS in Richmond.
Most of the time, Michael loves being a pastor, and spends most days reading gonzo books and listening to all kinds of people, who are after all the living human documents. He has other hobbies too: refereeing soccer, keeping bees, breaking sporting clays, and sauntering in the woods. He's extremely lucky to be married to Ann, his wife, a high school English teacher and a Michigander. They have three children: Nathan (a RPCV & MSW), Zachariah (also an MSW), and Hannah, in nursing school. They all love on their two dogs, Loki & Kody.
What Michael loves about this congregation would be a long list, but here are three. His pulpit is free; a preacher can say whatever the spirit lays on the preacher's heart. Secondly, the congregation's imagination is still captured by the bible as God's love letter to humanity. And the spiritual texture of the congregation is a mixture of personal devotion to Jesus on the one hand, and a deep realization that loving God means loving people, on the other. This both/and mixture of personal spirituality with social action is not unique but is rare. One of Michael's skills is to discover and lure immensely talented ministers to this church, and he has been blessed with a long parade of incredible ministry colleagues and friends. Michael's coffee-office is A Special Blend; email him and he'll be glad to meet you there.
Email: michaelusey@gmail.com